POHMS ANNUAL FALL CONFERENCE
ANNUAL FALL CONFERENCE
NOVEMBER 16-17, 2023
Check-In:
Wednesday, 11/15 4:00 pm to 6:00 pm in The Garden Terrace Lounge
Thursday, 11/16 Starting at 7:00 am in the Garden Terrace Lounge
Welcome Reception Wednesday 11/15 6:30-7:30



Exhibit Set-up:
Wednesday, 11/15 Starting after 4 PM
Thursday, 11/16 6:00 am to 7:30 am


Exhibit Hours *Please note events and breaks noted in the program in relation to exhibit hours
Thursday, November 16, 2023 7:30 am to 4:30 pm * (see agenda)
Friday, November 17, 2023 8:00 am to 11:50 am * (see agenda)

Exhibit Tear-down Friday:
November 17, 2023 at 11:50 AM
Don't be Clueless!
Learn how we can keep Community Cancer Care Alive!
Reasons to attend the Annual Fall Conference:
Relevant topics, what your practice needs to know about and prepare for today!
Receive the most up-to-date information related to your specialty
Expand your knowledge
Live Q&A
Walk away with needed tools and strategies
Positive and Comfortable environment
Time to visit with our sponsors
AAPC CEU Credits!
Networking! Networking! Networking!
Fabulous prizes and cash!!!
Who should attend
Practice Managers/Administrators
Providers, Nurses, Pharm Tech and other clinical employees
Billing managers and other billing employees
Patient navigators
Financial counselors
Other employees within your practice for updated and current education
Register
VENDOR INFORMATION
No registrations accepted after October 30, 2023
Please note registrations for an "additional exhibit table" under one company, will be open at the end of August. There are a limited number of exhibits available and this will be on a first come, first served basis. Thank you for your understanding.

Check-In:
Wednesday, November 15, 2023 4:00 pm to 6:00 pm in The Garden Terrace Lounge
Thursday, November 16, 2023 Starting at 7:00 am in the Garden Terrace Lounge

Exhibit Set-up:
Thursday, November 16, 2023 6:00 am to 7:30 am
*Additional set-up times may become available as we get closer to the event

Exhibit Hours *Please note events and breaks noted in the program in relation to exhibit hours
Thursday, November 16, 2023 7:30 am to 4:30 pm * (see agenda)
Friday, November 17, 2023 8:00 am to 11:50 am * (see agenda)

Exhibit Tear-down Friday:
November 17, 2023 at 11:50 AM

KEY DATES/DEADLINES:
• Last date for exhibitor registration is October 30, 2023
(exhibitors who are confirmed as of October 30, 2023 will be included in conference printed materials)
• Late fee after this date is: $500; NO EXCEPTIONS
• No exhibitor registrations can be accepted after October 30, 2023
• If using a third-party vendor to complete your exhibit registration, a notice must be sent to Fran Spine
at fran@pohms.com indicating you are using a third-party vendor, including the vendor's name.
• Payment for all exhibits is due no later than October 30, 2023. If payments are not received by this
date, exhibits will be cancelled.
SHIPPING INFORMATION for Exhibitors:
When shipping materials to the hotel prior to the conference, please see important shipping information below. Ship to address: The Hotel Hershey Attn: Convention Services (Melvin Morales) RE: POHMS 2022 Fall Conference 100 Hotel Road Hershey, PA 17033 Please do not have any items shipped to arrive any earlier than three (3) days prior to the conference, not before, Monday, November 13, 2023 POHMS is not responsible for items shipped to the hotel. Please be sure ALL packages are labeled correctly for your company.
Forms needed for Vendors:
MEMBER INFORMATION
Agenda
POHMS ANNUAL FALL CONFERENCE / NOVEMBER 16-17, 2023 / THE HOTEL HERSHEY

Wednesday
November 15, 2023

4:00 to 6:00 PM

Registration
Garden Terrace Lounge

6:30 PM to 7:30 PM

Welcome Reception
Fountain Lobby
Thursday
November 16, 2023




7:30 AM
Registration and Breakfast
Garden Terrace Ballroom


8:30 AM
Welcome and Opening Remarks

Lisa Smith
Cliff Goodman
Starlight Terrace Ballroom


8:45 AM

Cybersecurity Awareness For Healthcare Organizations

Rich O'Keefe
YourTechTeam

This session will cover the following:

The Current Cybersecurity Threat Landscape and Healthcare
Antivirus vs Endpoint Detection & Response
Today's Target – End Users
Ransomware Attack Demo Video
How Being HIPAA Compliant Bolsters Your Cybersecurity Defenses
Things That Your Organization Can Do
Q&A




9:45 AM

Biomarker Legislation

Donna Greco
Government Relations Director
American Cancer Society

Cori Chandler, MPA

Join the American Cancer Society Cancer Action Network to learn what biomarker testing is and why it's important to patients. We'll also provide information on our legislative efforts in PA and around the country to improve access to this innovative testing, which can open the door to precision medicine, resulting in improved patient quality of life and survival outcomes.




10:45 AM
Break with Exhibitors

Garden Terrace Ballroom


11:15 AM

Practice Benchmarking and Cost Accounting

Ricky Newton
Community Oncology Alliance

This session will review the most dynamic benchmarking and cost accounting software in the industry that is free for everyone. After 7 years of development and listening to practice users, you will learn how to utilize import tools that make it much quicker and easier to put data into software and then to be able to see up to over 2,000 benchmarked reports. You will also be able to automatically have your income statement broken down into cost per CPT code with full costs and breakeven cost which excludes provider salaries and benefits. There is no other real time benchmarking software anywhere and cost accounting software that allows you to know your exact costs for performing all services in your practice.




12:30 PM
Lunch Break

Fountain Lobby



1:30 PM

Keynote Speaker

Shawn Reilly Simmons
Author

Shawn Reilly Simmons is the author of seven novels in the Red Carpet Catering mystery series featuring Penelope Sutherland, chef-owner of a movie set catering company. She's also written several short stories which have been published in various anthologies, including "Burnt Orange" in Passport to Murder: the 2017 Bouchercon Anthology; "The Prodigy" in Mystery Tour, the Crime Writers' Association Anthology; and "Now is the Hour" in Writers Crushing Covid-19.

Shawn will focus on:

Staying Positive During a Health Crisis
How to Manage a Creative Career with a Cancer Diagnosis
Finding Inspiration During the Hardest Times
Writing as Therapy for Everyone
Physical and Mental Health Balance from a Patient's Perspective

2:30 PM
Break with Exhibitors
Garden Terrace Ballroom


3:00 PM

Capitol Hill & Beyond: Update on Oncology Policy


Ted Okon
Community Oncology Alliance

This will be a complete update on key issues impacting oncology providers, including pharmacy benefit managers (PBMs), Medicare physician payments, cancer drug shortages, the 340B drug discount program, and more late breaking updates.




4:00 PM
CHOC Member Business Meeting
(CHOC members only please)

Tea House


6:00 PM
Reception and Dinner Event for registered guests


Starlight Terrace Ballroom



All are invited but registration is required.

Friday
November 17, 2023


8:00 AM
Breakfast

Fountain Lobby


8:45 AM

The Role of Financial Navigation Services Within Your Practice and the Multifaceted Benefits

Dan Sherman
The NaVectis Group

After a cancer diagnosis, patients and families face many stressors, including the possibility of significant short-term and long-term financial harm. Rising premiums, deductibles, coinsurance, and co-payments for oncology treatments, expose patients and families to significant out-of-pocket (OOP) healthcare spending. These direct medical costs, in combination with the indirect costs such as a reduction in household income, increased household expenses such as travel, nutrition and health insurance premiums, create a perfect storm for financial devastation. However, unlike clinical toxicities, financial toxicity is a potentially devastating consequence of cancer that patients have often been left to manage on their own.

Improving cost communication between patients and the provider is essential to truly address patients' and families' financial issues. To do so practices must either collaborate with outside organizations that have expertise in financial counseling or invest in internal financial navigation resources to provide consistent and proactive financial support to all patients at the beginning of their diagnosis. However, in practice, the work of financial navigation frequently falls on poorly trained staff who do not have the knowledge to be able to offer the expertise needed in dealing with the complexities of financial toxicity.

The benefits of a Financial Navigation Program are substantial. Not only can it reduce patients' financial burden and increase profit margins, but it can also alleviate patient distress, improve access to care, and improve patient satisfaction scores. As the stressors of Financial Toxicity in the oncology setting continues to grow, cancer programs should explore the current health of their financial advocacy program and evaluate if improvements are needed.

9:30 AM

Oncology Reimbursement - Getting Ready for 2024!

Michelle Weiss
Weiss Consulting

Overview of the latest regulations, policies and reimbursement changes specific to oncology services that occur in 2024. This includes changes in coding, billing, documentation requirements and reimbursement.

10:30 AM

Solve the Audit and Recoupment Mystery

Karlene Dittrich
Med Revenue Solutions LLC



Over the past 10+ years recoupments and offsets have become the #1 denial tactic by various insurance companies. We are seeing an increase in medical record or audit requests. Are they valid??? In a "Rapidly Changing and Unstable Healthcare Reimbursement Environment," protecting insurance revenue and your organization has never been more vital or challenging! It is not uncommon for Payors and their 3rd party vendors to use non-compliant and misleading requests to gain access to medical records and insurance revenue attached to the associated claim payments. Stop leaving money on the table. When protecting earned revenue, the best defense is a good offense utilizing a compliant and strategic approach to circumvent problems and gain leverage against payer financial challenges.




11:45 AM
Break with Exhibitors

Garden Terrace Ballroom


12:05 PM

Vendor Breakdown

Garden Terrace Ballroom
12:05 PM

Conclusion and Closing Remarks

Cliff Goodman
Lisa Smith

Starlight Terrace Ballroom


12:10 PM

POHMS Member Business Meeting and Raffles

(POHMS members only please)

Starlight Terrace Ballroom


Speakers Cliff Goodman, PhD
Moderator
Clifford Goodman, PhD, has 35 years of experience in such areas as health technology assessment, evidence-based health care, comparative effectiveness research, clinical practice guidelines, health economics, and studies pertaining to health care innovation, regulation, and payment. He directs studies and projects for an international range of government agencies; pharmaceutical, biotechnology, and medical device companies; health care provider institutions; and professional, industry, and patient advocacy groups. His recent work has involved such areas as chronic disease, infectious disease, cancer, rare diseases, diagnostic testing, gene therapy, pharmacogenomics, personalized medicine, biosimilars, value frameworks, value-based contracting, social determinants of health, and applications of real-world data and real-world evidence. Dr. Goodman is an internationally recognized health policy issues moderator and facilitator of expert panels, advisory boards, workshops, and focus groups.
Dr. Goodman served as Chair of the Medicare Evidence Development & Coverage Advisory Committee (MEDCAC, 2009-12) for the Centers for Medicare and Medicaid Services (CMS). He served as President of the professional society, Health Technology Assessment international (HTAi, 2011-13), and is a Fellow of the American Institute for Medical and Biological Engineering. In 2022, he received the David Banta Distinguished Career Award in Health Technology Assessment from HTAi. He earned a PhD from The Wharton School of the University of Pennsylvania, a Master of Science from The Georgia Institute of Technology, and a Bachelor of Arts from Cornell University.
After 27 years at The Lewin Group, including as Senior Vice President, Dr. Goodman recently retired and is an independent consultant, including on behalf of Lewin for selected projects.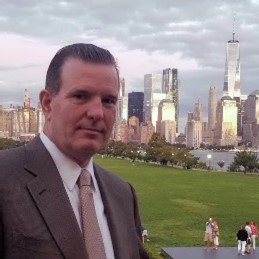 Richard O'Keefe
President
Mr. O'Keefe is the President and owner of Your Tech Team, LLC, an IT Managed Services Provider that focuses on the Healthcare Industry. Your Tech Team provides complete IT support solutions as well as HIPAA compliance services including assessments, gap analysis, reporting, remediation and HIPAA and Cybersecurity training, for its healthcare clients. Your Tech Team clients include private medical practices, surgery centers and hospital systems.
Prior to starting Your Tech Team in 2008, Mr. O'Keefe over two decades working in financial services IT support. His experience included designing, developing, integrating, and managing applications, databases and network information services for financial services companies. The range of those experiences encompassed strategic planning of information technology architectures and the design and implementation of information dissemination and transactional systems.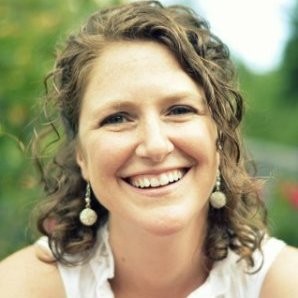 Donna Greco, MSW
Government Relations Director
Donna Greco serves as the Government Relations Director for the American Cancer Society Cancer Action Network (ACS CAN) in Pennsylvania. She is excited to have joined the team in March 2023 and looks forward to advancing ACS CAN's organizational mission, advocating for evidence-based public policies to reduce the cancer burden for everyone in Pennsylvania. Donna will be joined by volunteers, additional ACS CAN staff, legislators and partners in advancing legislation related to Pennsylvanians' access to care, tobacco control, health equity and more. Donna has worked in advocacy for over 20 years, most recently as a public policy advocate in the movement to end sexual violence. Before moving to Pennsylvania, Donna earned her Master's Degree in Social Work with a concentration in public policy and community organizing from the University of Connecticut. As a macro social worker, Donna is passionate about systems-change and has witnessed the powerful impacts coalitions of advocates can have when unified by shared values and goals. She looks forward to representing ACS CAN in coalitions to ensure every person has the opportunity to prevent, detect, treat, and survive all forms of cancer.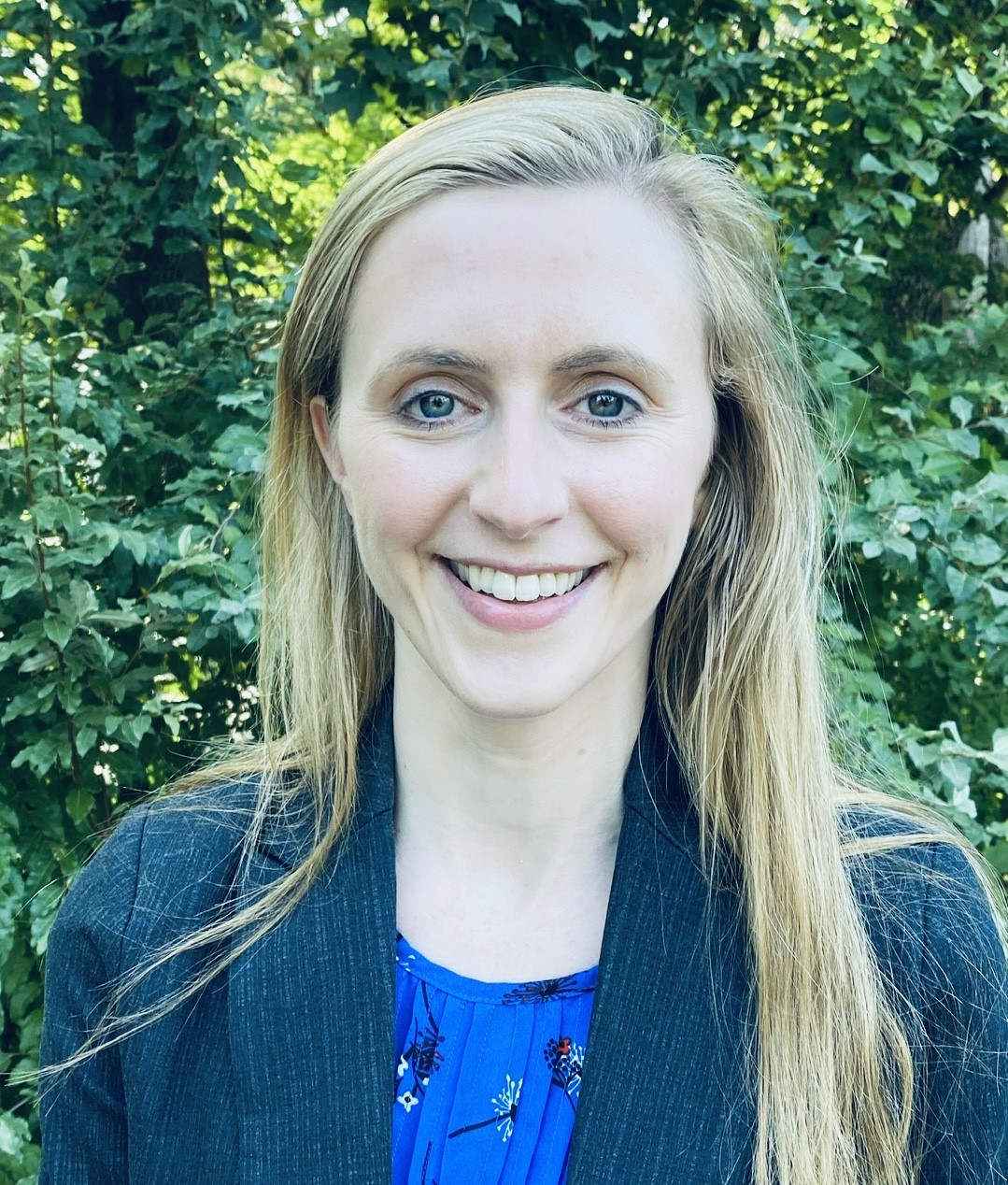 Cori Chandler, MPA
Sr. State & Local Campaigns Manager
Cori Chandler is a Sr. State & Local Campaigns Manager for the American Cancer Society Cancer Action Network (ACS CAN). She attended Rhode Island College, earning a B.A. in political science and public administration with a minor in psychology. In 2019, she completed a policy fellowship at the University of Rhode Island while pursuing her Master of Public Administration. Prior to this role, she served as the Rhode Island Government Relations Director for ACS CAN. When not advocating for cancer patients, she enjoys spending time with her adorable son and husband.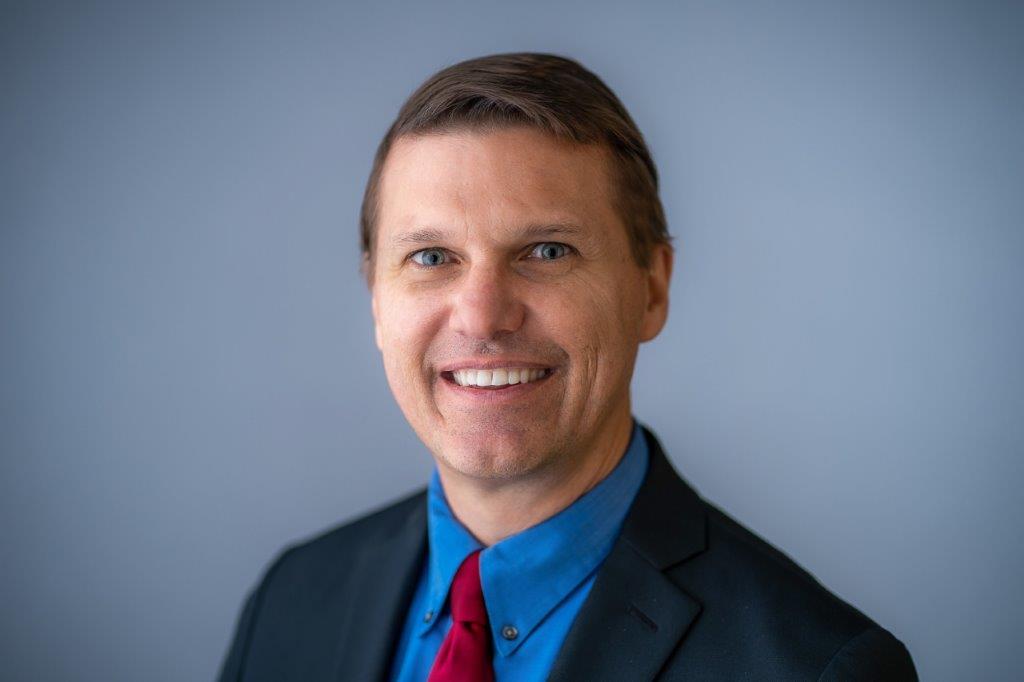 Ricky Newton, CPA
Chief Financial and Operating Officer
Ricky Newton has over 33 years of experience in the healthcare industry. He has been on the board of Community Oncology Alliance (COA) since its inception December 2002 and currently serves as their chief financial and operating officer. He also created and manages the Community Oncology Pharmacy Association (COPA) and the COAnalyzer benchmarking and cost accounting software for COA. Since 1997, he continues to serve as the director for Cancer Specialists of Tidewater, Ltd.
Currently, Ricky also serves as treasurer of the COA, National Cancer Treatment Alliance, Virginia Association of Hematologists and Oncologist (VAHO) and National Oncology Society Network (NOSN).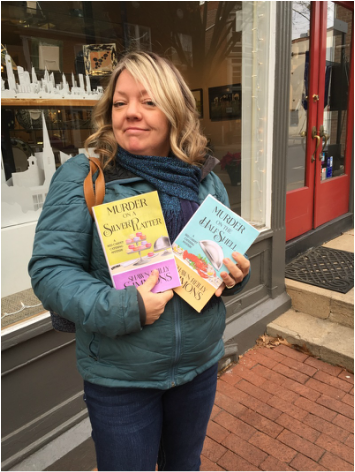 Shawn Reilly Simmons
Author
Shawn Reilly Simmons is the author of seven novels in the Red Carpet Catering mystery series featuring Penelope Sutherland, chef-owner of a movie set catering company. She's also written several short stories which have been published in various anthologies, including "Burnt Orange" in Passport to Murder: the 2017 Bouchercon Anthology; "The Prodigy" in Mystery Tour, the Crime Writers' Association Anthology; and "Now is the Hour" in Writers Crushing Covid-19.
Shawn's story "The Last Word," appearing in Malice Domestic 14: Mystery Most Edible, won the Agatha Award for Best Short Story of 2019. Shawn also won the Anthony Award as editor of the Best Anthology or Collection for the same anthology. In addition, her story "The Red Herrings at Killington Inn" received an Agatha Nomination in 2020 for Best Short Story.
Shawn was born in Indiana, grew up in Florida, and began her professional career in New York City as a sales executive for an international airline after graduating from the University of Maryland with an English Lit degree. She has worked as a line cook, bartender, marketing executive, and bookstore manager, sold fine wine, written radio commercials, organized an annual mystery convention, and cooked for the cast and crew on movie sets.
Shawn serves on the Board of Malice Domestic and is co-owner/publisher/editor at Level Best Books. She is a member of Sisters in Crime, Mystery Writers of America, the International Thriller Writers, and the Crime Writers' Association in the UK. She lives in historic downtown Frederick, Maryland, with her husband, son, and French Bulldog.
Novels:
Murder on the Chopping Block
Murder With All the Trimmings
Murder on the Rocks
Murder is the Main Course
Murder on a Designer Diet
Murder on the Half Shell
Murder on a Silver Platter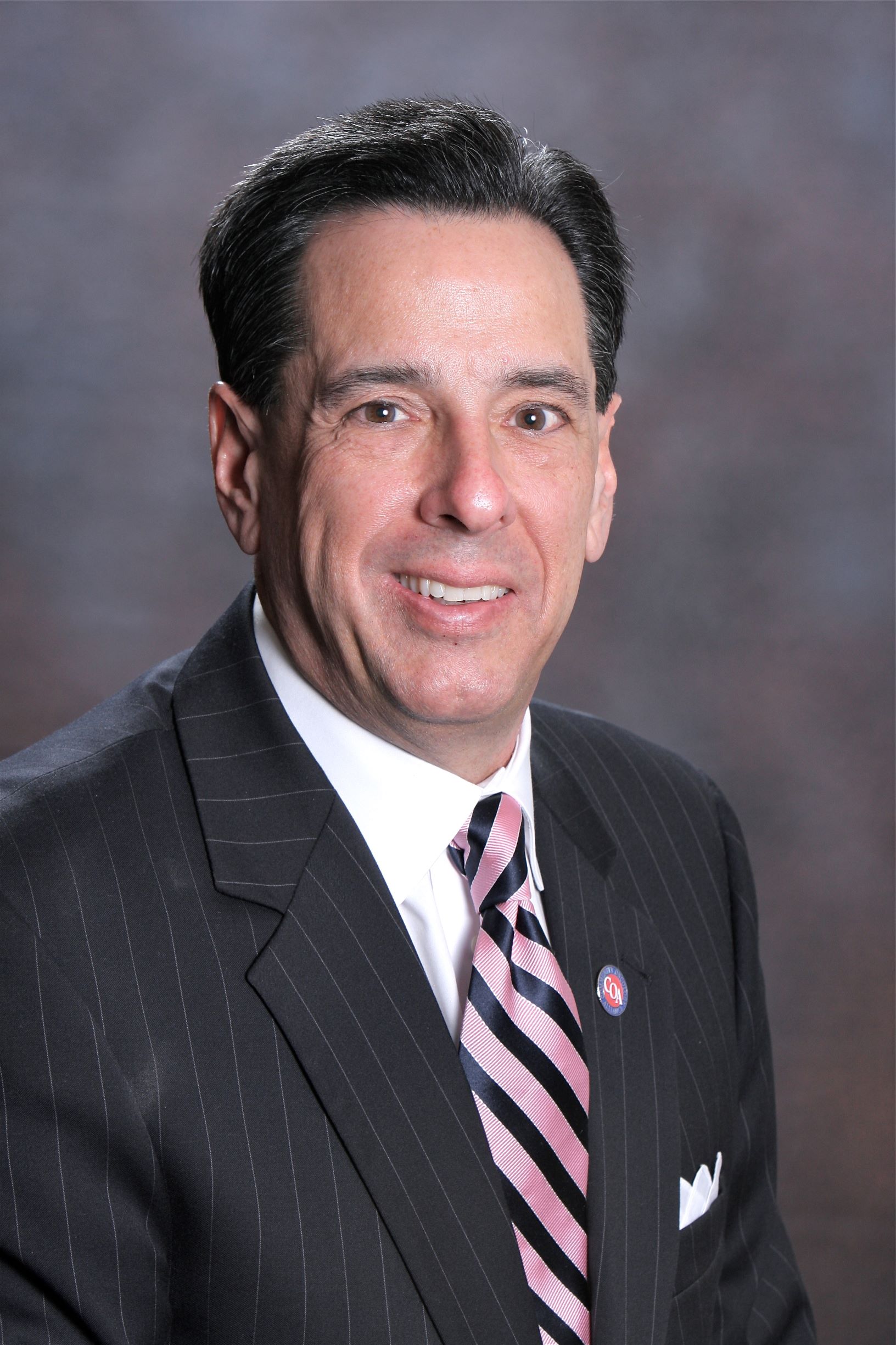 Ted Okon, MBA
Executive Director
Ted Okon is a nationally recognized expert on the policy and politics of cancer care. He is quoted extensively in the press, including guest appearances on TV and radio news shows. Ted has testified before Congress on cancer issues and is frequently on Capitol Hill discussing the nation's cancer care delivery system. Ted's target areas of expertise include the cost of cancer treatment, health care reform, Medicare reimbursement, pharmacy benefit managers (PBMs), drug shortages, and the changing landscape of cancer care delivery in the United States.

Ted has dedicated his career to healthcare business and policy. He has worked for several pharmaceutical companies including Merck and Warner-Lambert, now part of Pfizer, and IMS Health. He co-founded and took public the health care information business Medical Marketing Group. He also founded two oncology companies (an oncology clinical research network and an information network) and has traveled extensively to China, India, Singapore, the U.K., and the Middle East, analyzing and discussing cancer care delivery.

As executive director of the Community Oncology Alliance (COA), Ted oversees the strategic direction of this non-profit organization dedicated to patients and providers in the community cancer care setting, under the direction of a dedicated board of oncologists and practice administrators. Ted also travels the country speaking to state oncology societies, professional organizations, and companies about the challenges facing the nation's cancer care delivery system. He has authored numerous articles and studies relating to cancer care policy and politics, reimbursement, and clinical issues.

Ted holds a BS degree from Fairfield University and an MBA from the Carnegie-Mellon University Tepper School of Business. His wife Susan practiced as a certified oncology nurse.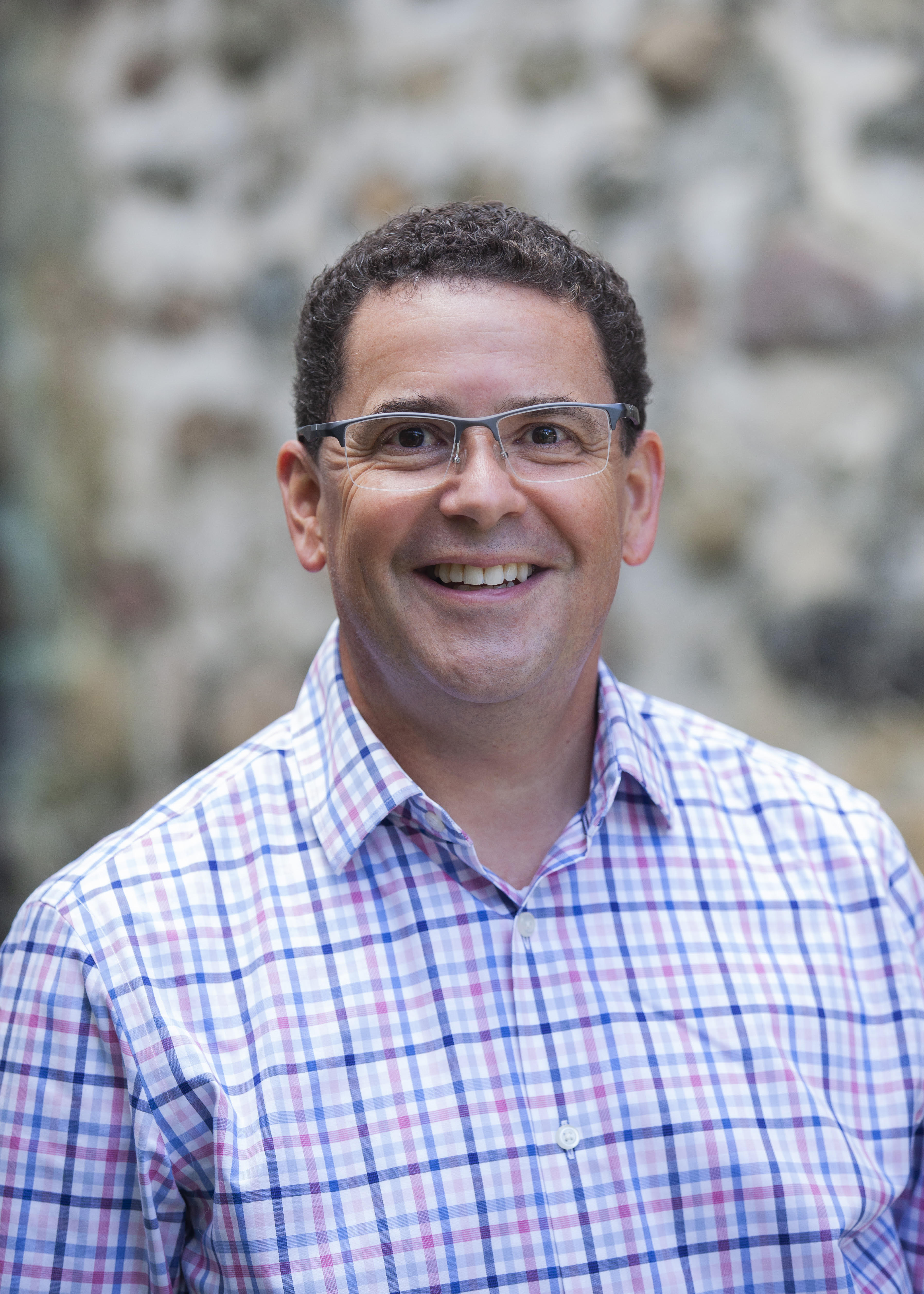 Dan Sherman
Founder and President
Dan Sherman has been in the field of financial navigation services for oncology patients since 2008 at the Lacks Cancer Center in Grand Rapids MI. He is also founder and president of "The NaVectis Group", a consulting company that assists oncology providers with implementation of financial navigation programs. His financial navigation program has been highlighted as best practice by "The Oncology Roundtable" and "The Association of Community Cancer Centers" His financial navigation program has been implemented in over 60 hospitals across the US. He has been published in the Journal of Access Management, Oncology Issues, American Journal of Managed Care, Journal of Oncology Practice and Clinical Journal of Oncology Nursing. He also serves on the board of directors of the Pink Fund. Mr. Sherman has a degree in accounting, a bachelor's degree in Psychology and a master's degree in Counseling.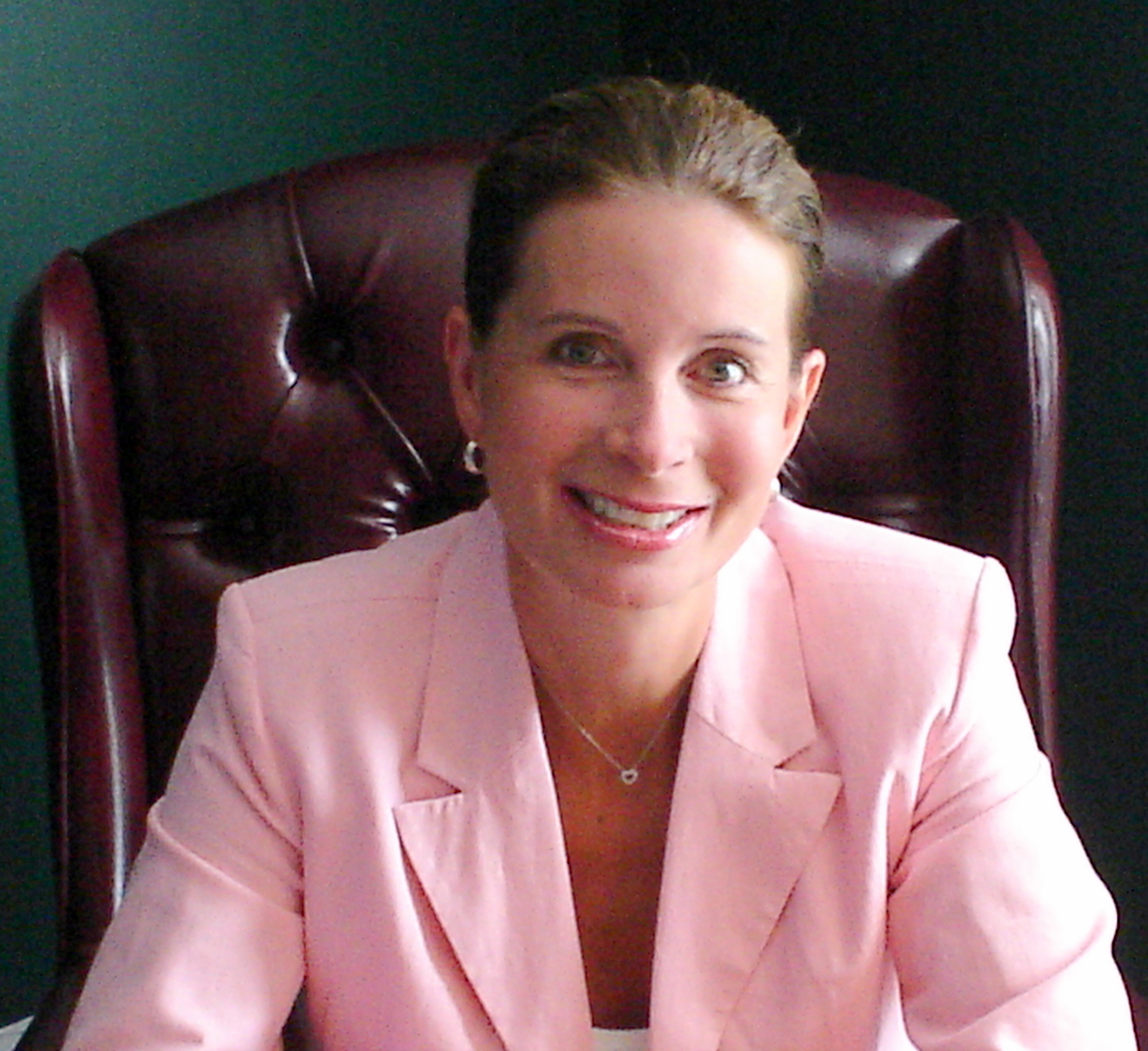 Michelle Weiss, CHONC
President
Michelle Weiss has more than 25 years of experience in management and consulting
for private practice clinics. outpatient hospital facilities, and pharmaceutical clients.
Ms. Weiss is accomplished at analyzing operations and growth opportunities
introducing strategic and tactical solutions to addressing barriers to quality cancer
care.

In addition to her consulting company, Ms. Weiss has worked with many state
oncology societies addressing growth, support, and educational needs as well as
reimbursement barriers to care, acting as a liaison between the providers and the
payers to resolve issues.

For 14 years Michelle was the Administrator of a large oncology practice in Royal
Oak, Michigan. She has another decade of medical management experience in
internal medicine and surgery.

Michelle is currently the editor of the POHMS monthly newsletter.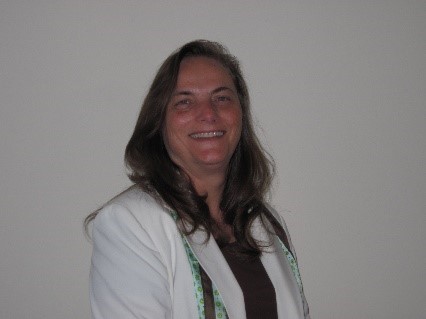 Karlene Dittrich, CBCS, CPC, CPMA, CECCS
Certified ERISA/PPACA Claims Compliance & National Appeals Management Specialist
Karlene Dittrich, CBCS, CPC, CMPA, CECCS is the CEO and founder of MedRevenue Solutions LLC, a unique healthcare advocate company that provides Surgical Assistant Billing, Complex Claims Recovery and Advanced ERISA/PPACA Appeal Services, as well as Denial Management Consulting Services. With over 35 years in various healthcare revenue cycle management positions, Karlene has spent much of her career assisting healthcare business offices assess and address complex insurance claim denials. Karlene received extensive training and a certification in a niche area of denial management from Dr. Jin Zhou, a national expert on ERISA compliance and Appeal processes. She utilizes her complex denial management skills, auditing and vast industry knowledge of relevant laws and claims handling compliance requirements to assist healthcare organizations nationwide, recognize and recover insurance revenue entitled for services rendered in good faith. Karlene also educates billing and revenue cycle teams equipping them to assess and ensure claims are processed in alignment with applicable state and federal laws. Exercising a compliant based defense strategy, Karlene has successfully overturned some of the most complex claim denials, stopped improper high dollar recoupment attempts, recovered substantial offsets applied, turned financially troubled healthcare organizations around and improved cashflow for a variety of healthcare organization clients. Her company has been instrumental in recovering vast amounts of contracted and non-contracted revenue prematurely written off and considered uncollectible, including claims with dates of service spanning back at least 6 years. Karlene is a frequent and repeat speaker at various HFMA, MGMA, AAHAM, ASC and other healthcare specialty related conferences nationwide, and has authored a variety of claims recovery and denial management related articles.
Event Sponsors
2023 Corporate Sponsors
---
DIAMOND
---
GOLD
---
SILVER
---
EXHIBITORS
Directions & Accommodations
Hotel Hershey
100 Hotel Road
Hershey, PA 17033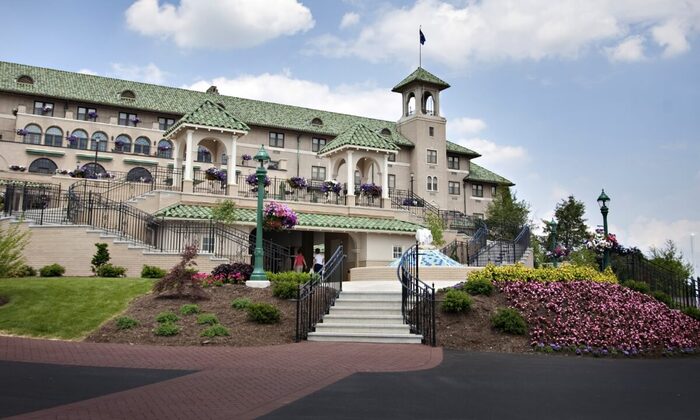 POHMS has negotiated a group guest room rate of $252.00/night/plus taxes.
Reservations can be made by calling the hotel at 1-855-729-3108 or by booking though the dedicated reservation link below.
The cut-off date for the group rate is October 16, 2023. The room block fills up quickly, reserve today.
Several attendees waited too long last year, and could not get into the Hotel Hershey. Rooms sell out quickly!


https://reservations.hersheypa.com/HRSApp/HRSHome?groupCode=POHMS2023H&venue=hotelHershey